Hotel with child care
Everyone is happy in the Happy-Club!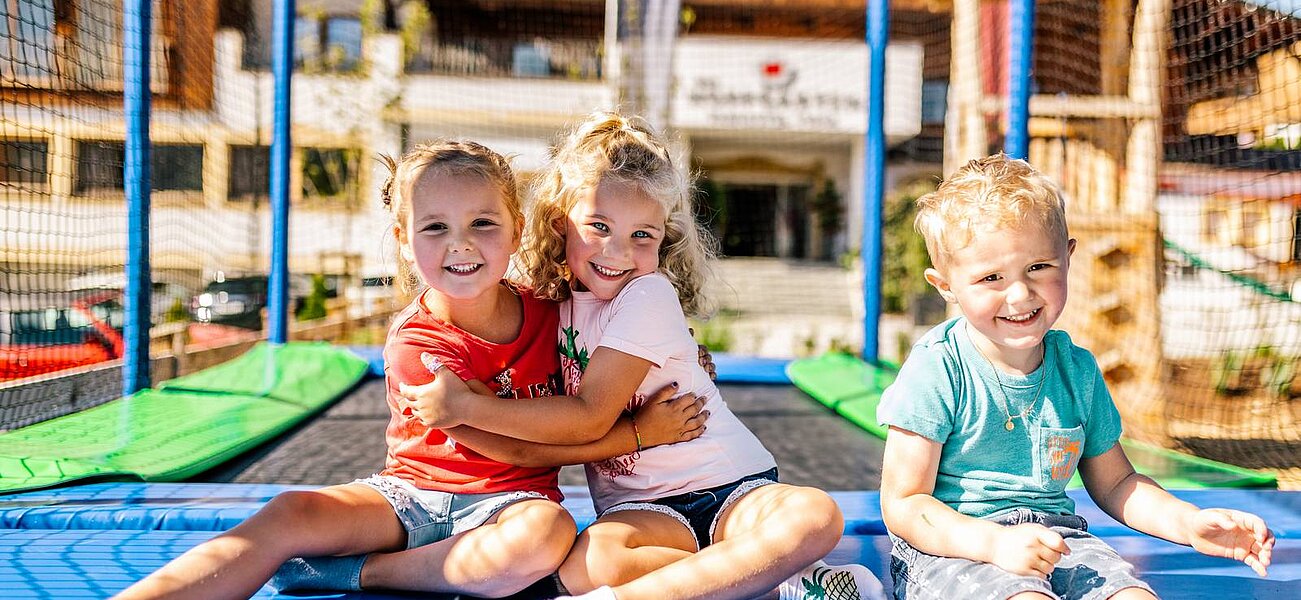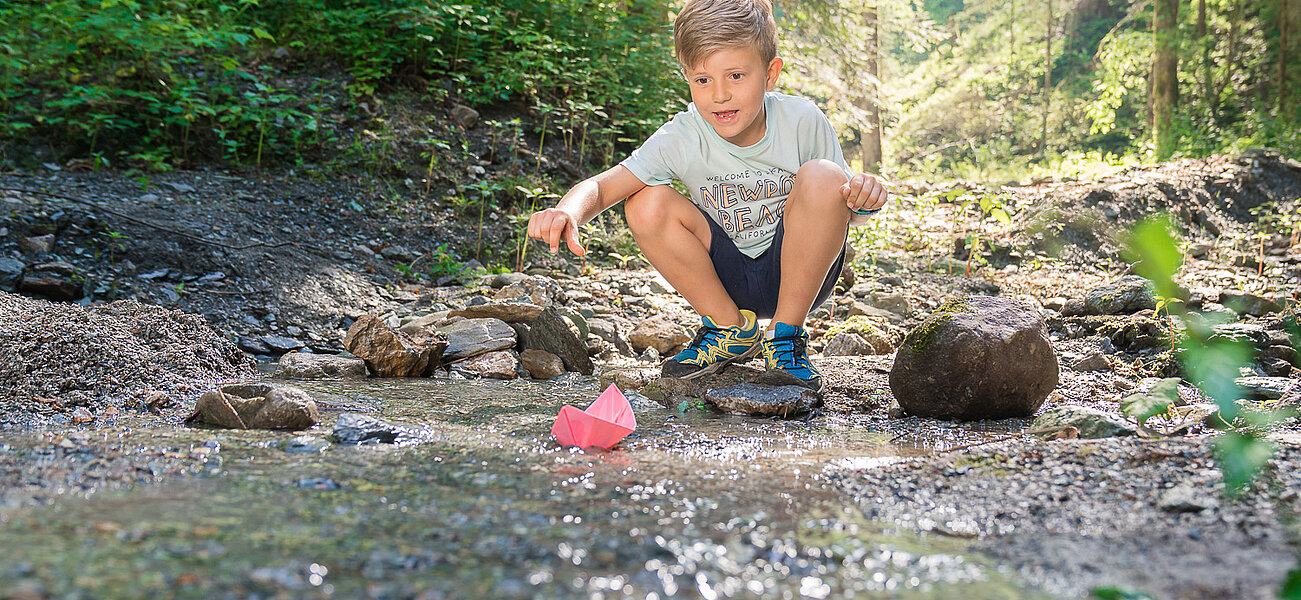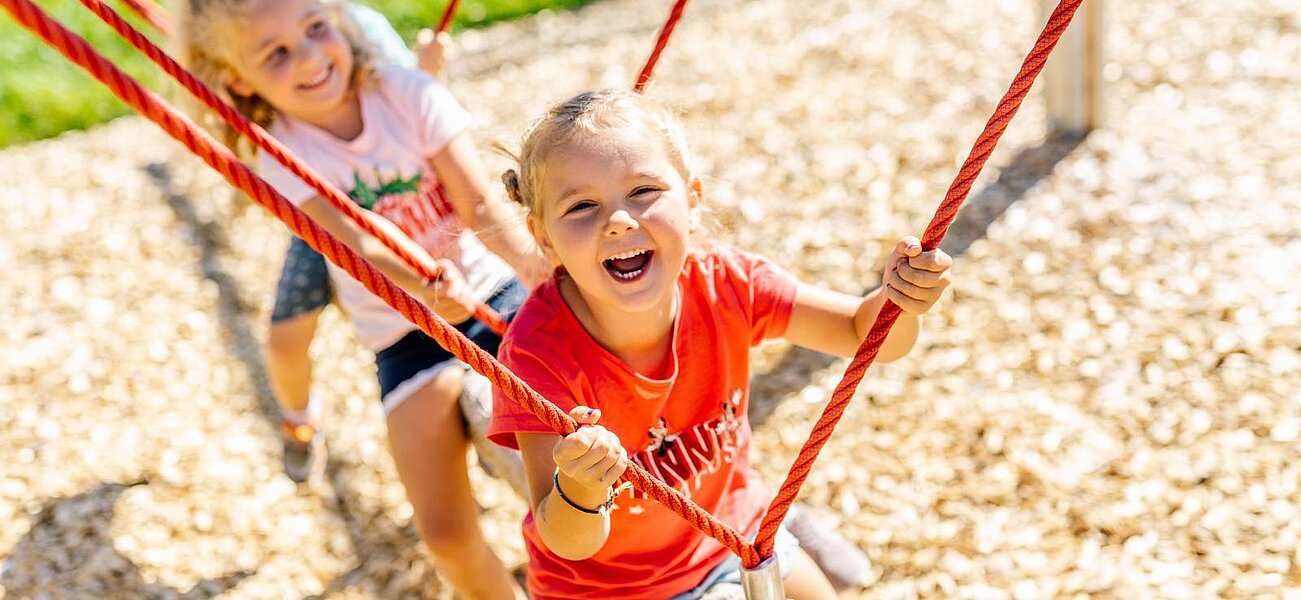 Kids programme full of action
Summer at Das Hopfgarten is characterised by adventure and action for old and young. With our activity programme, your kids certainly won't get bored. With mum and dad or with our child care: Every day provides adventure and experiences in the nature encourage knowledge, creativity and courage in your children.
Sunday to Friday: 09:00 to 20:30
Special highlights in summer are the day on the farm at the Rothenauer farm, and of course special climbing excursions for the kids. Collect new experiences and develop new skills - that's also a part of a holiday in our family hotel. Instead of monotonous children's entertainment, our offer promotes the positive development of your little ones.
Even on a winter holiday, you can expect unforgettable adventures, such as joint torchlight hikes, Stock bread cooking and carriage rides in the white winter landscape around Hopfgarten.
Tip for the summer: The Salvenaland - a huge fun paradise made up of an outdoor pool and swimming lake with iceberg, children's play park, summer toboggan run, mini golf and much more - included for our hotel guests with a stay of 5 nights* or more!
There is a lot happening in the Happy-Club
Kids' club
Free space for small individualists in summer
With our motley week programme even some parents wish to be a child again. Every day a new adventure! Divided into two different age groups, the kids experience, discover and explore the Tyrolean mountains in the vicinity. Always well looked after.
Your children can play, romp & laugh in our Happy Club. Every day we offer an attractive activity programme for your kids, such as grilling by the mountain stream, climbing and much more. The little rascals can hardly wait to romp around in the Happy-Club with their newfound holiday friends from Sunday to Friday.
Welcome to the Happy-Club – ready, get set, go!
90 m2 indoor play area
Pletzi's Activity Park: 700 m² outdoor play area with multifunctional area with motor skills games and trampoline
70 m2child care area
Active child care programme: Sunday to Friday – from 9 am to 8.30 pm
Tip:
Salvenaland – a giant leisure paradise with outdoor pool and swimming lake with iceberg, play park, summer toboggan run, minigolf and a lot more - is included for our hotel guests*!
*Valid from mid-May to mid-September
Toddler buffet and menus for your children
Eating is an important factor of a successful holiday. Especially with toddlers and kid, this point can be critical. That's why we have a toddler buffet in our family hotel. Our kids menus guarantee a relaxed atmosphere in our child-friendly restaurant. With our all-inclusive offers the physical well-being of the entire family is guaranteed around the clock.
Ask us your questions: +43 5335/3920
From which age can child care in the family hotel be used?
Child care at Das Hopfgarten Tirol can be used from three months of age. With the qualified child care, parents can also take a little break from babies and toddlers on a family holiday. Child care for kids is done by qualified, pedagogically trained professionals, who ensure your safety and the optimal environment. Our child care is available to all guests of our family hotel.