Summer holidays in Kitzbühel Alps, Austria
Welcome to the fun- and relaxation paradise!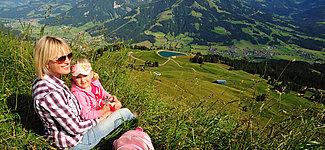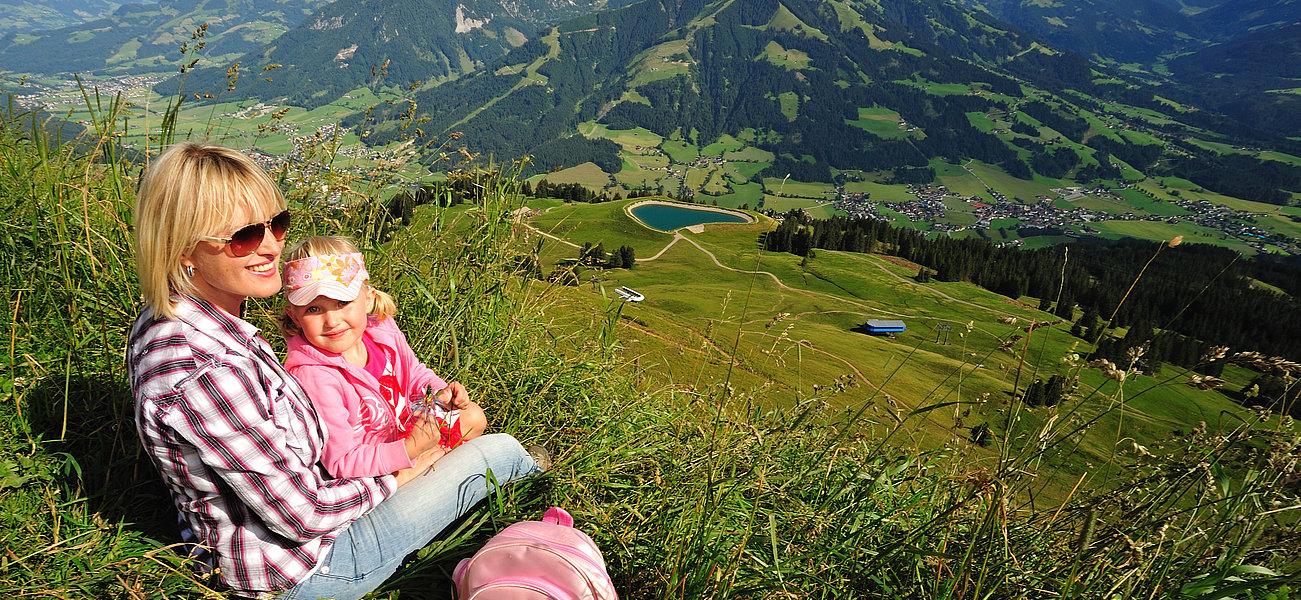 Out of the room, into the mountains!
Between the lush green alpine meadows and the deep blue summer sky there are 1001 possibilites for an adventurous day that makes the entire family happy: young and old, big and small, sports lovers and pleasure-seekers!
It's not without reason that the Kitzbühel Alps belong to the most beautiful and popular regions in Austria - with right in the middle of it Das Hopfgarten Familotel Tirol, close to the world-famous "Gamsstadt" (chamois city) Kitzbühel.
You should bring time, sturdy shoes and the desire to discover new things. The wonderful mountains invite to all kinds of activities in the open air: whether hiking, biking, playing golf or bathing - your luggage always includes magnificent views.
Those who like sporting excitement are at the right place at top events like the ATP Tennis Tournament in Kitzbühel or the the ITU World Triathlon Series. Connoisseurs will enjoy highlights like the Kitz Culinary Festival or the wine tasting David vs. Goliath. And the kids have a great time romping in the adventure worlds on the mountain.
Look foward to:
Over 2.500 km of hiking trails in the Kitzbühel Alps
Themed paths, multi-day hikes and family walks
Over 1.000 km of bicycle- and 800 km MTB-trails
9 top golf courses within 50 km
Pools and lakes to cool off on hot summer days
Plenty of other outdoor activities such as climbing, air sports, tennis and much more.