Alpbachtaler Lauser Sauser: Alpine Coaster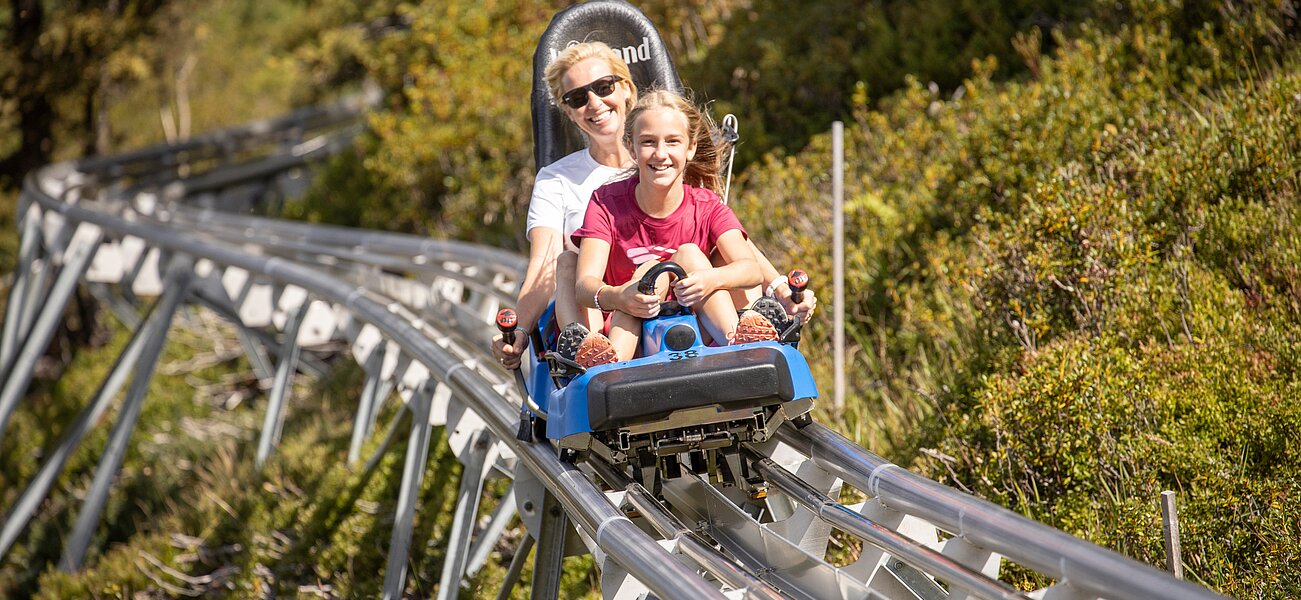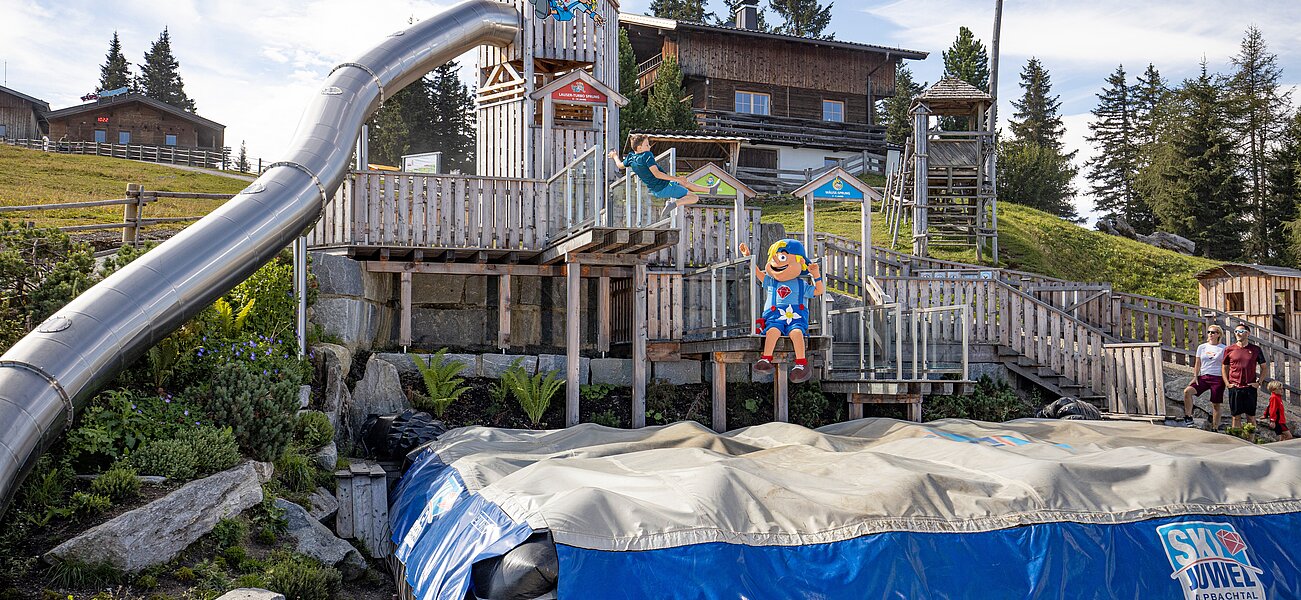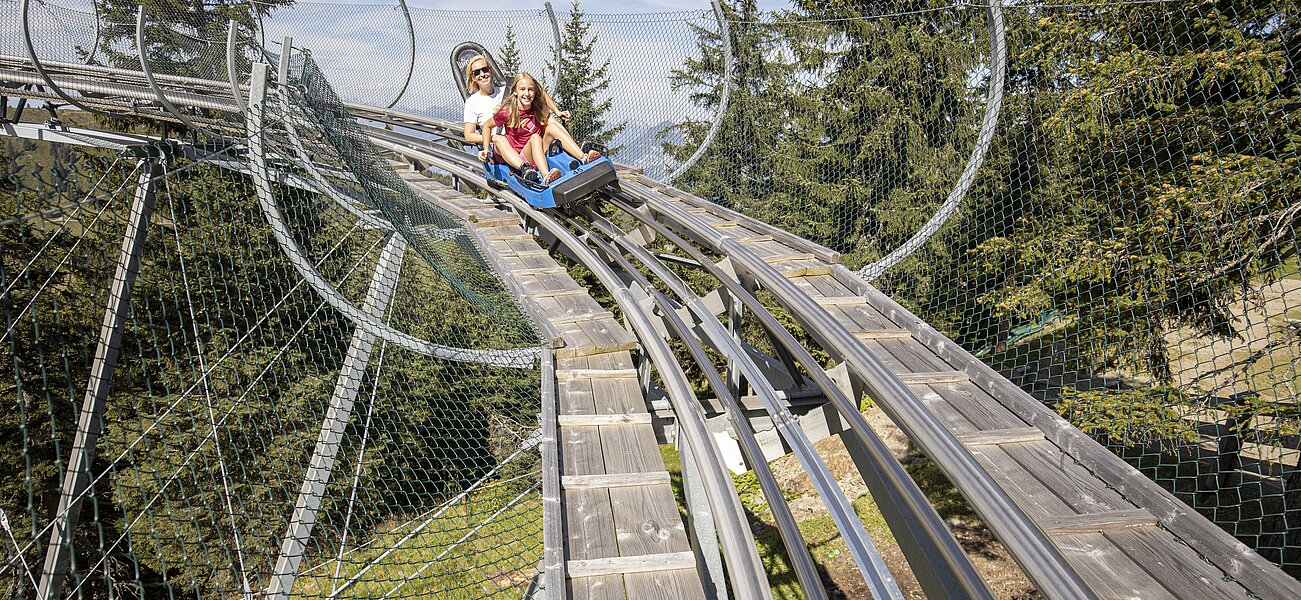 Do you and your kids love speed and action? Then the Alpbachtaler Lauser Sauser is the perfect day trip for your holiday in Tirol! – The fast-paced all weather toboggan run winds its way down the mountain over 1,420 meters at a top speed of 42 km/h.
Real fun for old and young, which is only a 35 minute drive away from us.
Alpine Coaster: Fast-paced action for young and old
On the year-round alpine coaster on the Wiedersberger Horn, adrenaline junkies and action tigers get their moneys worth! The all-weather toboggan run, winds it's way towards the valley and provides real adrenaline with Austria's largest toboggan loop (18 meters) and many jumps! Although everything is 100% safe, the ride on the Alpbachtaler Lauser Sauser is still a bit of a thrill. With the integrated speed measurement, you can have a fun family duel and determine the fastest Lauser Sauser in your clan. The 1,420 metre long toboggan run lasts on average 7-8 minutes, reaching a maximum speed of 42 km/h and overcoming a height difference of 134 metres
Who can ride?
Little guests from 3 years of age may ride as a passenger with an adult (mum, dad, grandma, grandpa, aunt, ...). From the age of eight and a height of 1.30 meters, the kids can also ride alone. It is advisable to carry a valid photo ID for all family members when purchasing tickets and transport.
An unforgettable family portrait
During the ride on the Alpbachtaler Lauser Sauser, a snapshot of your adventure is taken at a photo point. Those who wish can buy the photo at the cash desk and then download it at home. – Many of our guests tell us that the souvenir photos from the Lauser Sauser are absolute favourites from their family holiday in Tirol.
The all-year-round Alpine Coaster at Wiedersberger Horn is pure action for the whole family! - If you are unsure whether the Alpine Coaster is already suitable for your children, you are welcome to contact our reception team, who will advise you on the destination.
Ask us your questions: +43 5335/3920
Other wonderful excursion destinations