Beauty & Cosmetics
Pampering program for him and her.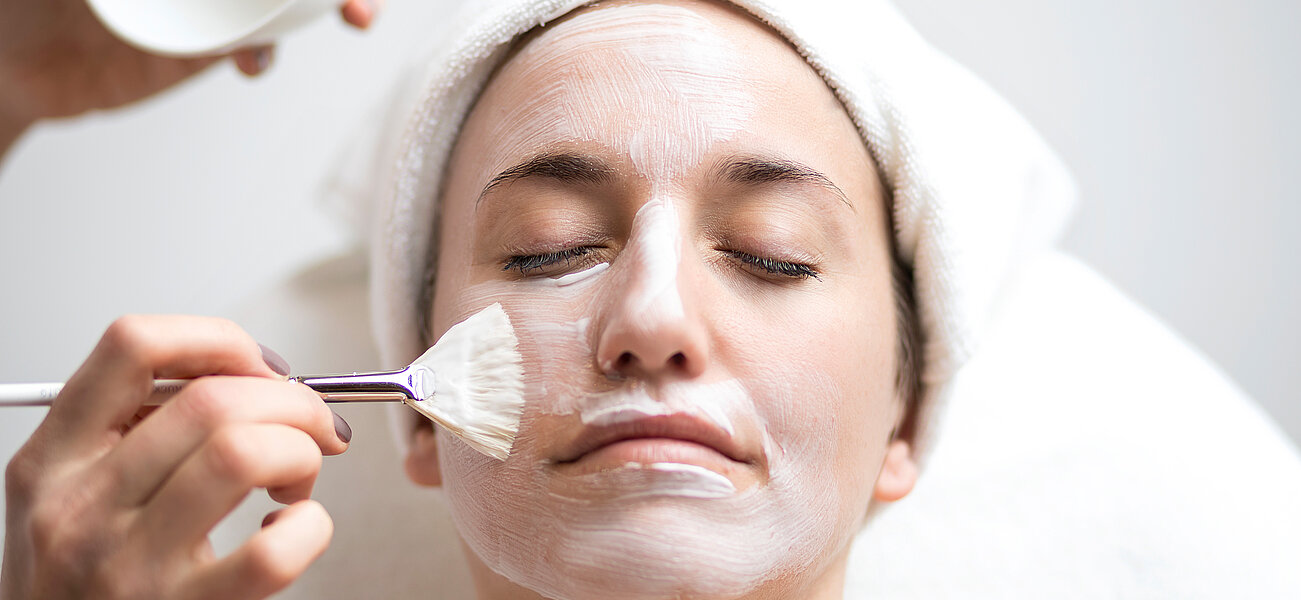 Exclusive cosmetics in the Move & Relax Area.
Individually tailored beauty and wellness treatments gently bring you into balance. We use the high-quality products of REVIDERM, which were developed in harmony with nature and its resources. Beauty innovations based on natural plant extracts and dermatologically tested effectiveness without animal testing.
Beauty & Gesichtsbehandlungen
For intense effect and relaxation in a short time.
€ 42.00
Reviderm Intense (50 min or 80 min)
REVIDERM uses innovative active ingredient complexes to stimulate the natural regeneration mechanisms. The skin's own collagen production is stimulated, wrinkles are corrected to make the cells more receptive.
€ 83.00 for 50 min
€ 109.00 for 80 min
Reviderm Anti Aging (50 min oder 80 min)
Targeted treatment tailored to your skin needs against the visible signs of aging. The hydrolayer is used to intensively infuse active ingredients into the skin. Moisture depots are replenished and a "restructuring biolifting" takes place.
€ 93.00 for 50 min
€ 119.00 for 80 min
Reviderm Collagen Eye Treatment (25 min)
Especially for the sensitive, dry and demanding eye area. The highly concentrated active ingredient concentrate in combination with the collagen pads ensures a radiant look with immediate effect.
€ 45.00
Reviderm fruit acid treatment (50 min or 80 min)
Cell-activating deep cleansing for gentle removal of skin flakes using fruit acid. The renewal process of the skin is activated, the absorption of active ingredients is improved and the skin gets a natural freshness kick. An ideal treatment for wrinkles, scarring, pigmentation disorders and impure skin.
€ 86.00 for 50 min
€ 113.00 for 80 min
Eyelashes and eyebrows (bookable in addition to a facial treatment)
| | |
| --- | --- |
| Eye mask | € 8.00 |
| Eyelashes tint | € 15.00 |
| Eyebrows tint | € 13.00 |
| Eyebrow correction | € 11.00 |
| Eyelashes and eyebrows tint | € 24.00 |
| | |
| --- | --- |
| Upper lip / chin | € 12.00 |
| Calf legs to knee | € 35.00 |
| Legs complete | € 58.00 |
| Back or chest | € 35.00 |
| Bikini line | € 19.00 |
| armpits | € 19.00 |
| | |
| --- | --- |
| Manicure including varnish | € 45.00 |
| Manicure without varnish | € 39.00 |
| Pedicure including varnish | € 52.00 |
| Pedicure without varnish | € 46.00 |