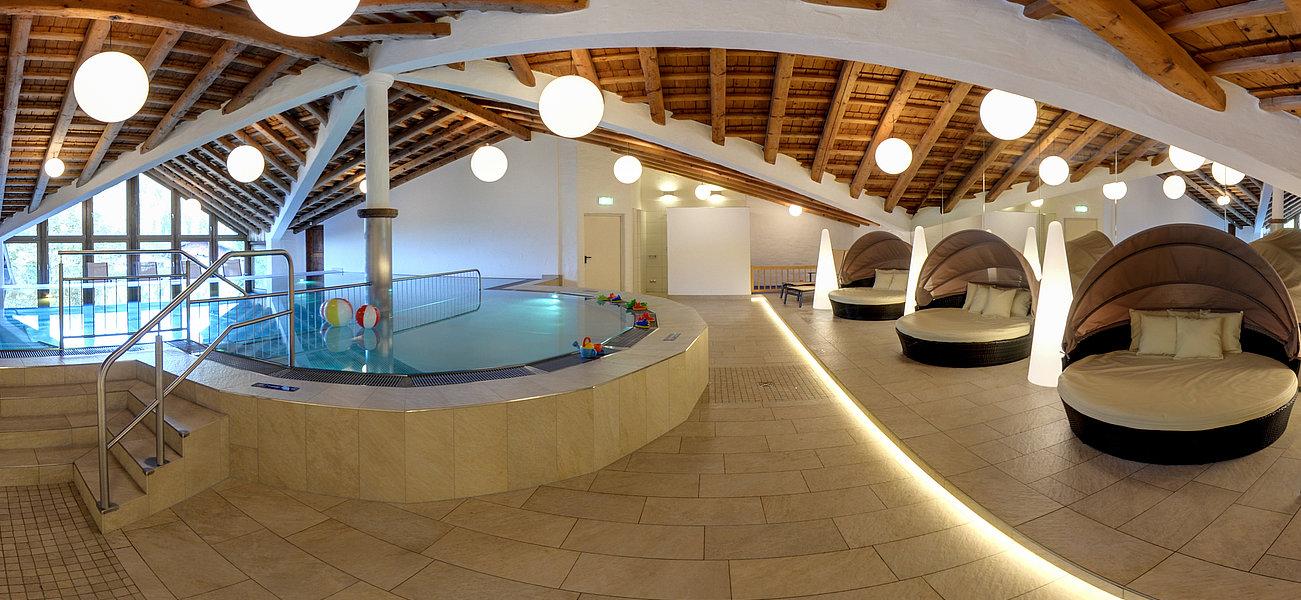 Completely in your element in the water?
Then dive into our indoor pool...
Around 350 relaxing square meters await you in our wellness area and a very popular highlight is our indoor pool with separte paddling pool on the second floor. There, with a wonderful view of the Kitzbühel Alps, you swim towards your personal peak of well-being. And after that you find yourself a cozy place on the sun beds in our indoor relax area or outside on the roof terrace. Your kids bath in happiness here as well!