Saunas
Take a deep breath!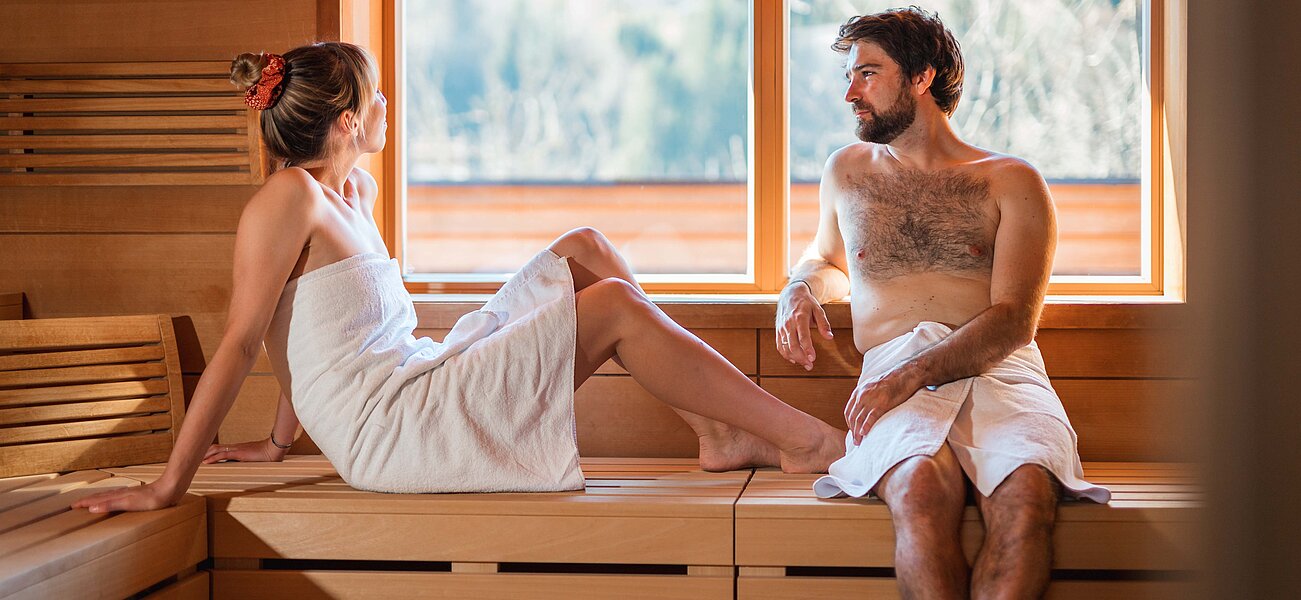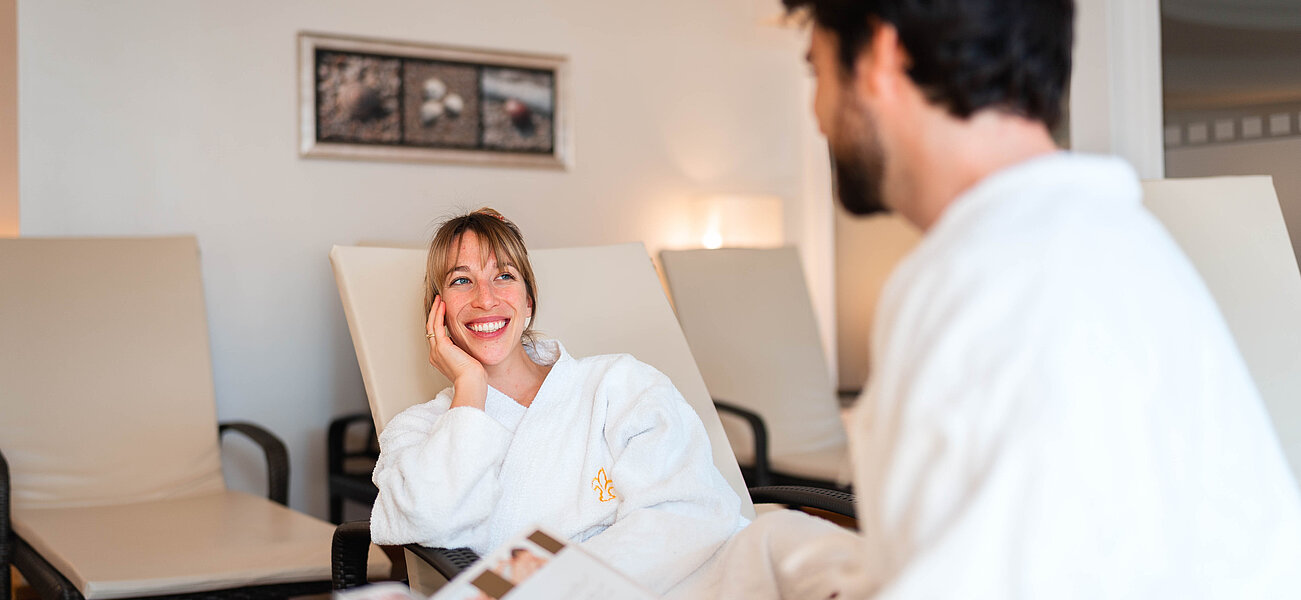 With alpine infusions an active day in the mountains can be crowned in style. With the hot sauna temperatures your tired calves and the entire body relax - mind and soul are on cloud 9. You will feel reborn!
So just visit our Finnish sauna ... and don't forget to open your eyes once in while. Becasue the panoramic view is pure wellness as well. And then? With 40 °C and the high humidity, the steam bath proves to be beneficial for the mucous membranes and the respiratory tract. And another thing that contributes to the general well-being is the famous alpine air.
Did you know? While mommy and daddy enjoy heavenly peace in the wellness area, the little ones are also doing well. Best cared for, your kids play and romp in our Happy Club. Relaxation for the entire family!
The facilities at a glance
Finnish sauna with mountain view
Gentle bio sauna with pleasant humidity
Steam bath with 40 °C and a very high humidity
Spacious relaxation room and roof terrace with sun loungers