Bad weather programme
for holidays with children in Tyrol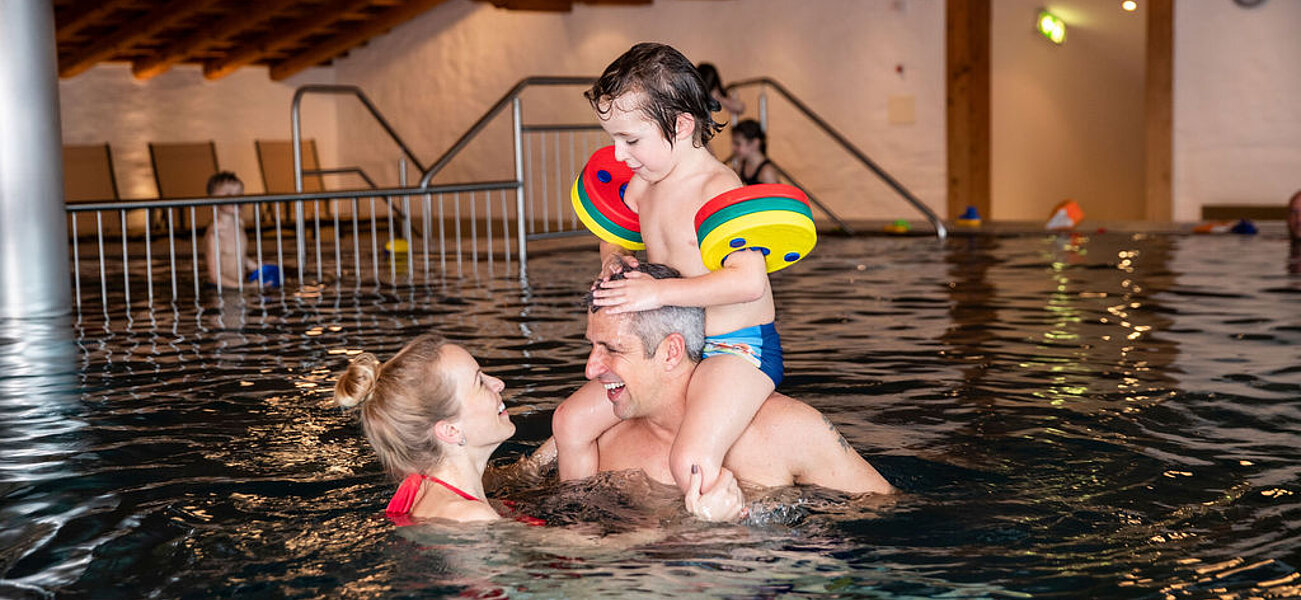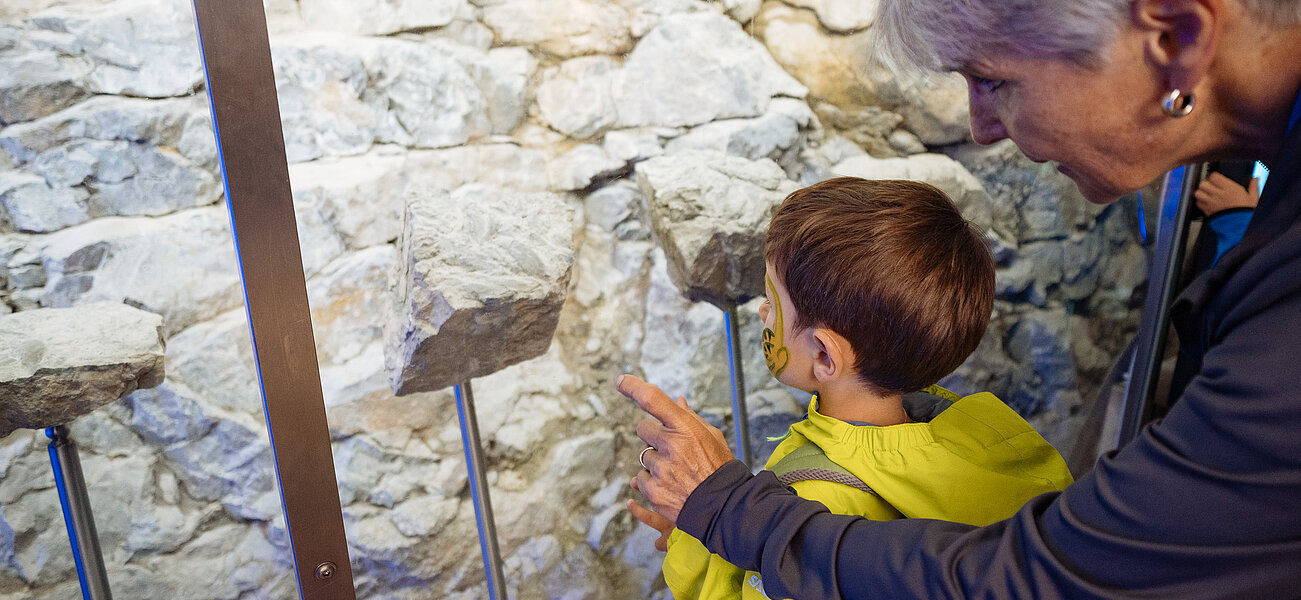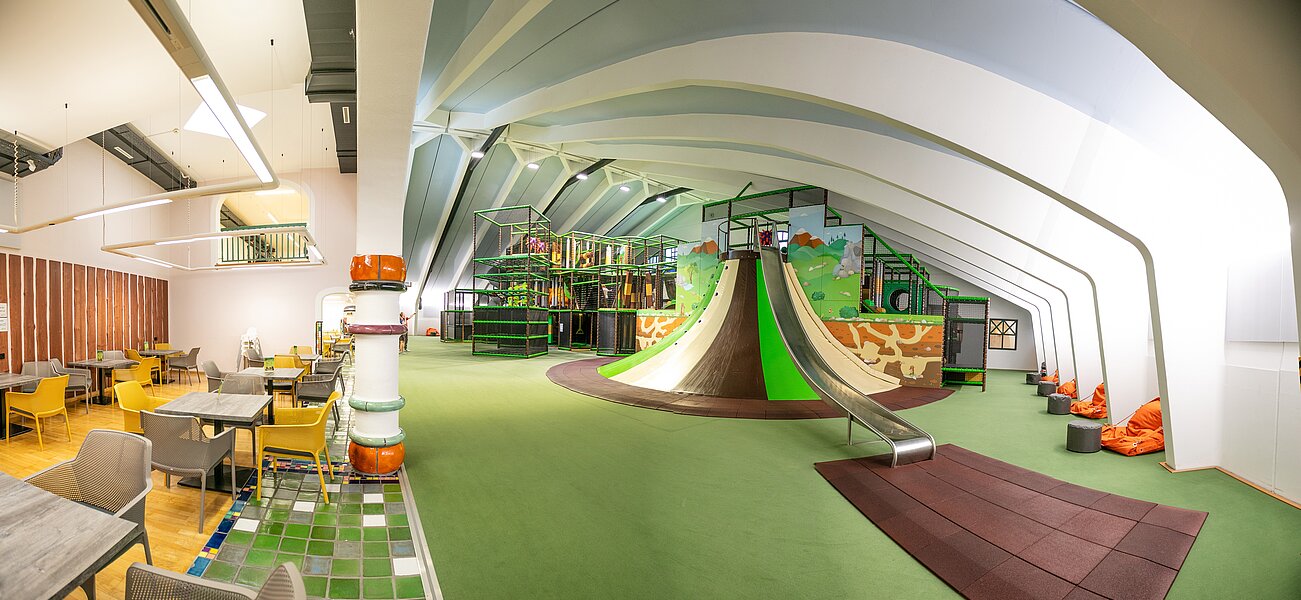 Bad weather programme for holiday in Tirol with children is really not hard to find. Not only Das Hopfgarten Familotel Tirol is set up indoors and outdoors to delight children and their parents. But the Holiday Region Hohe Salve and numerous other attractions which can be reached in no time at all, allow mum, dad and the little ones to quickly forget a bit of rain.
Ask about activities in bad weather on your holiday with the kids
The hotel for families - even in bad weather
Here, everything that delights kids isn't just there in good weather. On the few days when it rains at our Pletzi's Activity Park, the 90m2 indoor play area of our hotel is available. There, the little ones won't get bored quickly! At the Happy Club, your little treasures are also supervised indoors with an action-packed activity programme, whilst mum and dad can treat themselves to a break.
An indoor pool with children's pool in our hotel excites the little water babies in every kind of weather. Would you like the full wellness programme and special wellness offers for children to forget the rainy weather? A child-friendly bio sauna, wellness area and personalised wellness offer for kids are part of our offer.
The Holiday Region Hohe Salve and the surrounding regions offer several excursion destinations in bad weather:
Happy Hopp indoor play area
Murmi's Children's World
Climbing gym Wörgl
Indoor pool with slides in Ellmau
They are just four of the countless highlights for a holidays with children, which allow old and young to have fun even in rainy weather.
The Kaiserbad in Ellmau is less than 20km away from Hopfgarten. This indoor adventure pool lacks nothing to please little mermaids and big water babies alike. A children's adventure pool with slides, climbing equipment and water canons makes for great fun on a rainy day, no matter how rainy it is. Counter-current system, sauna, steam baths and massage bay also please parents:
It would have to rain for almost two weeks until kids of all ages get bored in Murmi's Children's World. On over 1,200 m2
Giant slides, sports course, trampolines and a spider tower are waiting to be discovered. A dedicated toddler area for the little ones, table tennis, billiards and air hockey for the big kids and a fitness area for the parents ensure that the whole family really get their money's worth. There's fun and action just 33km away from the family hotel Das Hopfgarten - in Kirchdorf in Tirol.
Happy Hopp indoor play area
The Happy Hopp indoor play area in Vomp is ready and waiting with the ultimate kids action with climbing volcano, soccer field, trampoline, go-kart track and numerous other attractions. So, just 37 minutes by car from us, a rainy day goes by in no time and with lots of fun. Running around maks you hungry, so it's only good that there is also a self-service restaurant Happy Hopp.
Of course, a good climbing offer should not be missed off from the bad weather programme for children in Tirol. The climbing gym Wörgl, just a 12-minute drive away from us, provides everything, that practised climbers and little beginners could want for climbing. Climbing hall, bouldering hall and climbing courses on 1,000 m2 of climbing area and 250 m2 bouldering area offers challenges for all difficulty levels. Please register for the courses in good time.
Take a family-friendly holiday in every weather - send us your enquiry!
What can I do with kids in bad weather?
When the weather is bad, there are two things in particular that should be available in every larger city and in every holiday region: Indoor pool and indoor play area. Every child loves playing in the water, especially when the indoor pool is well-equipped with a slide, water canons and much more in the kid's area.
What can I do with kids on holiday in bad weather?
If the weather turns bad on a holiday with children, a hotel suitable for children is a good choice. If the restaurants, hotel pool and apartments are well prepared for children, there is no drama if you spend a few more hours in the hotel. If the hotel also has a large indoor play area and an active child care program – like in Das Hopfgarten Familotel Tirol – a rainy day flies by.