Ski school and ski rental in Hopfgarten
Onto your skis, get set, go!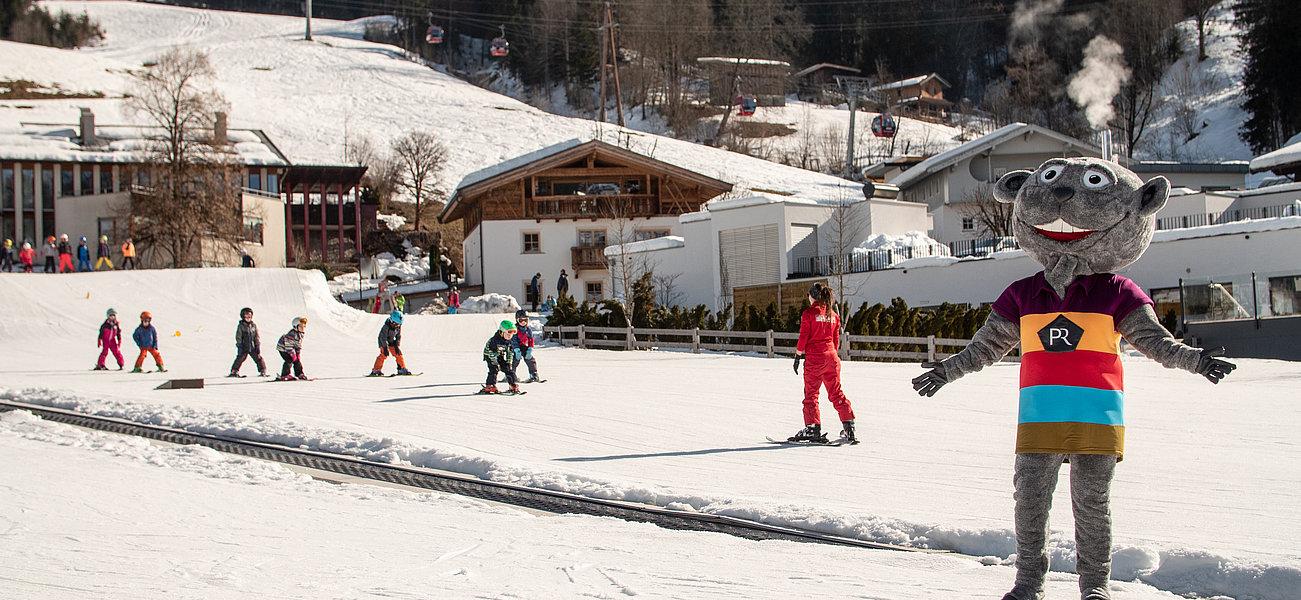 Ski lessons with Ski School Alpin
The dream on skis or board starts right on our doorstep – on the practice slope with conveyor belt lift of Ski School Alpin.
On the day of arrival (Saturay) between 4 and 6 pm, the ski school management will be in our hotel to inform you about the lessons and you can register your kids (from 3 years old) and yoursef for the lessons right away.
Group lessons for children & adults:
5 days from Sunday to Thursday
Always from 10 to 12 am and from 1 to 3 pm
More details on: skischule-alpin.com
.... Your first choice in Hopfgarten when it comes to sport!
In our 3 shops, we provide customers with technical competence, Know How and friendly advice. Sales - Rental or service with us are always a good choice. You will find us directly at the valley station and also in the village centre with a large selection and the best prices.
We will be happy to advise you and look forward to seeing you!
YOUR BENEFITS:
-15% on all ski equipment with online reservation or pre-reservation
Free ski store directly at the valley station at Intersport