Family walking holidays: Hiking with kids
Hohe Salve - Wilder Kaiser - Kitzbühel Alps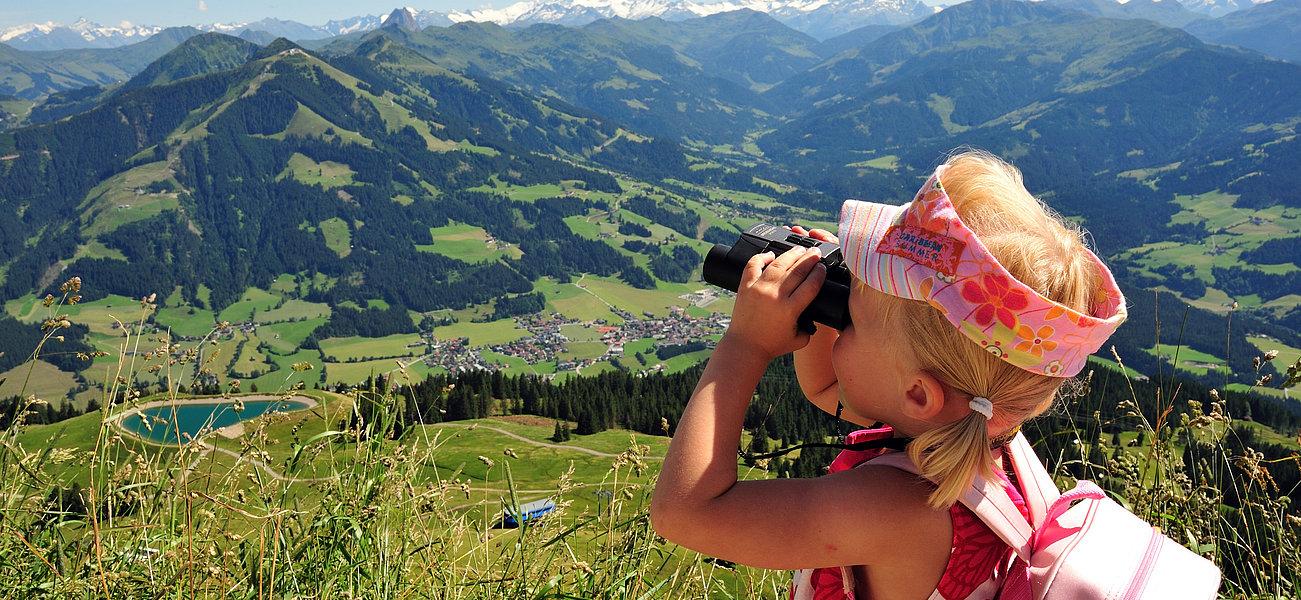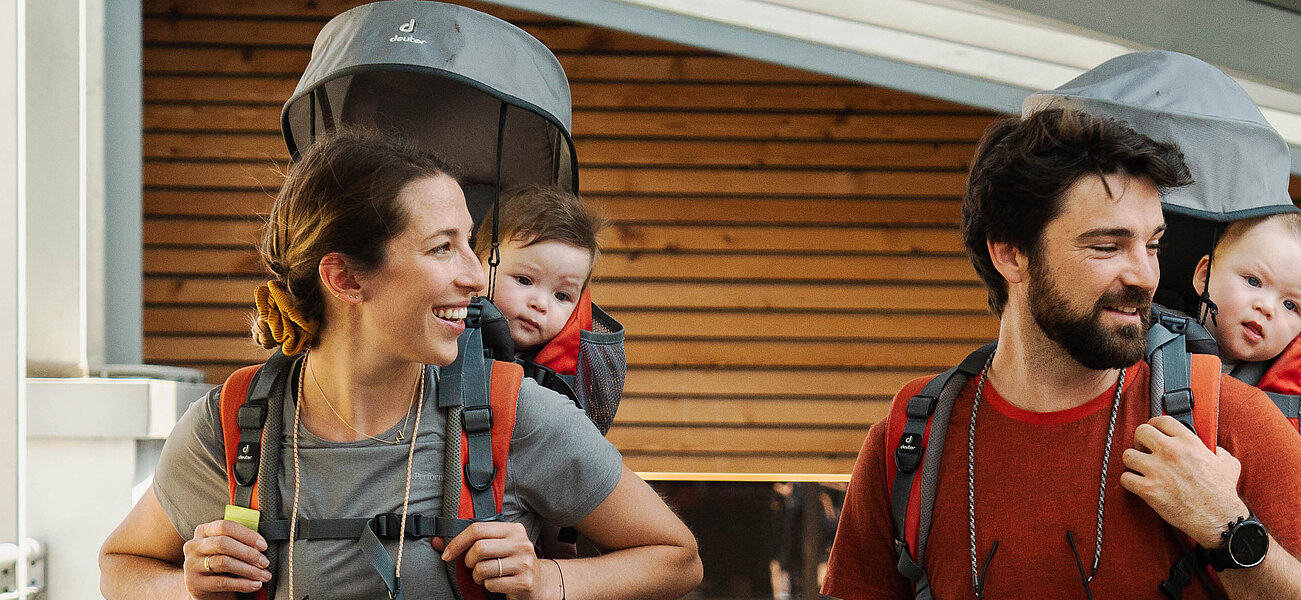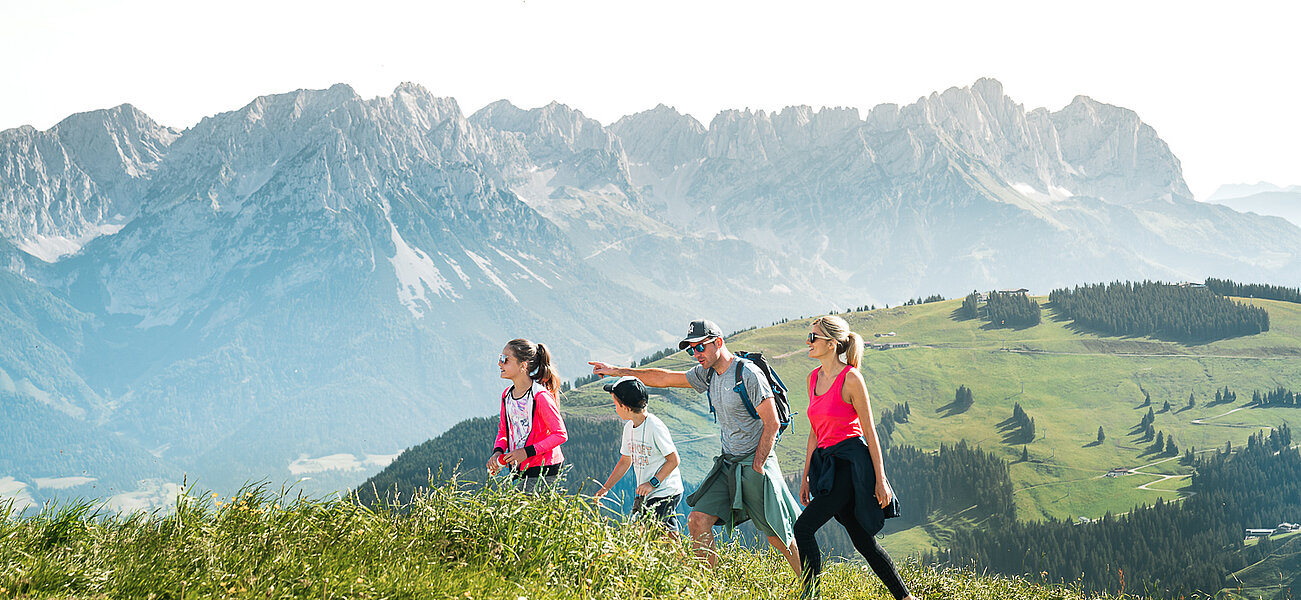 Do you love the mountains and enjoy conquering them together in hiking boots? Then a hiking holiday with your kids in the Holiday Region Hohe Salve in Tirol is the ideal family holiday for you. Our region entices with its overwhelming mountain panorama, the adventurous Mountain Adventure Worlds and numerous hiking routes as well as mountain lakes.
Located at the foot of the Hohe Salve, our family hotel, Das Hopfgarten is a central location for a joint hiking holiday in Austria.
Mountain lakes as destinations for your hike
If you'd like to combine a family hike with a dip in a crystal clear mountain lake, you can look forward to three wonderful mountain lakes around Hopfgarten:
Salvensee: The Salvensee is located directly under the peak of the Hohe Salve and is a real natural paradise with wonderful panoramic views.
Hohe Salve Reservoir: A forest and meadow path leads from Hopfgarten to the Hohe Salve reservoir, where many small resting points invite you to relax and enjoy.
Kleine Salve Reservoir: The reservoir at the altitude of the Kleinen Salve is a wonderful destination for an eventful hike.
Ask us your questions: +43 5335/3920
Hiking pass for your hiking holiday
With the region's hiking pass, you can enjoy unlimited use of 12 lifts and cable cars in the booked time period. No matter how often your kids want to ride the gondola lift - the price always stays the same. So that nothing stands in the way of your holiday happiness, we will delight you with our impressive Familotel service: Hiking passes can be purchased here at the hotel reception, so you don't have to worry about queues at the ticket counter.
Hiking Weather: Hiking tours in Kaiser weather are the best! To ensure that you are always safe on the trail, we keep you up to date with the weather forecast for Hopfgarten im Brixental online and in person at reception.
Ask us your questions about a holiday in the Alps with your children. - We give you competent advice on planning your hiking holiday in Austria.
Hiking holiday with a baby in our family hotel, Das Hopfgarten
Do you love hiking and are thinking about a hiking holiday with a baby? At Das Hopfgarten Familotel Tirol, you will find the optimal conditions for a hiking holiday with your little treasure. On one hand, our hotel specialises in holidays with a baby and on the other hand, the Holiday Region Hohe Salve provides several hiking routes, which you can also discover in relaxed with your little ones.
Where should you go on a hiking holiday with kids?
For a hiking holiday with kids, you should choose a region, which provides hiking routes in various lengths and difficulty levels. In addition, when hiking with small children, you should always make sure that the hiking trail is also exciting for the little ones. A highlight is ideal as a destination for the family hike, which motivates children immensely. The holiday Region Hohe Salve in Tirol provides all that and in our Hopfgaren Familotel Tirol, you can re-energise with your kids for hikes.
Hiking holiday in the mountains with kids - Packing list
Good hiking shoes and suitable hiking carrier in case your child is not yet able to walk the entire distance by themselves.
Make sure to pack sufficient sportswear for yourself and a change of clothes for the little ones.
A good rucksack, drinks bottle and tins of food are practical.
High sun protection, head coverings and sunglasses should also be in your luggage for a hiking holiday.
Simply go through everything calmly and make a packing list.
Experience euphoric feelings!
Only a short 5-minute walk from our hotel, the gondola lift Hopfgarten takes you to the Hove Salve at 1,829 m high. Some claim that up here, you have the best view of the entire Kitzbühel Alps!
In addition to the majestic panorama you have wonderful hiking trails at your feet in the hiking region Hohe Salve – Wilder Kaiser – Kitzbühel Alps: from gentle alpine meadow tours to clambering over rough mountain cliffs.
A true highlight on the mountain are the many family hiking trails and the adventure worlds Hexenwasser, Filzalmsee, PonyAlm, Alpinolino, Ellmi's Zauberwelt, Hohe Salve and Kaiserwald. Perfect for small adventurers and big explorers! Tip: with the hiking pass you can use the lifts of the entire holiday region Wilder Kaiser-Brixental.
So that nothing stands in the way of your family hiking happiness, we offer an uplifting Familotel service: hiking passes can be purchased directly at the hotel reception! Both online and in person we keep you informed about the weather forecast for Hopfgarten im Brixental.