Farm Day
Animal experiences guaranteed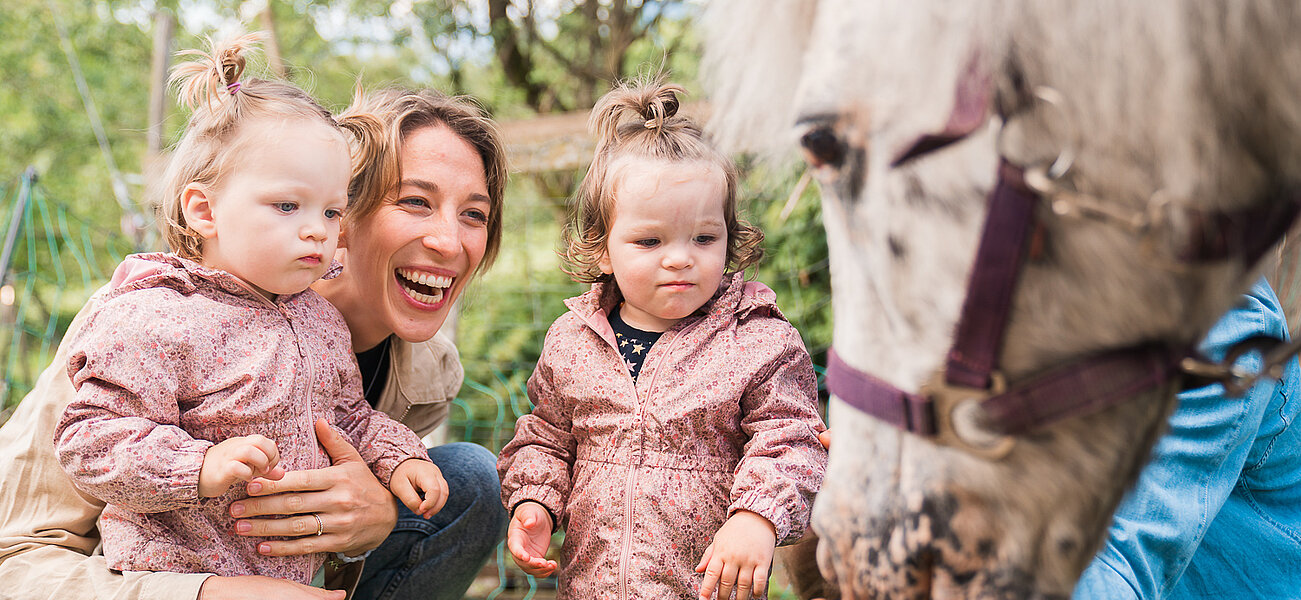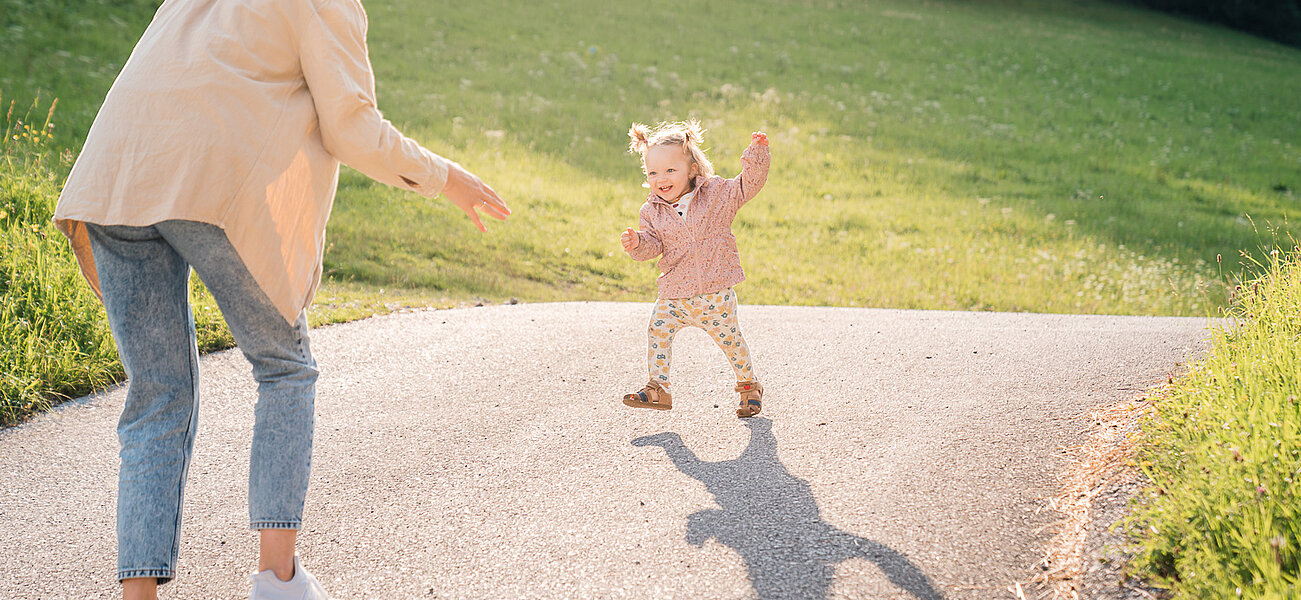 This is what your children have been dreaming of for a long time ... Of a visit to a real Tyrolean farm!
Once a week we take the kids on a trip to our Rothenauer farm in the village of Hopfgarten on the Grafenweg - This is just the thing for animal lovers and adventurers. A varied and exciting day awaits the kids. The highlight at the farm are the cute animals - ponies and horses, goats, rabbits and chickens, which are a must to meet. During the exciting farm tour, the children learn how many and which animals live on the farm, what the animals eat, whether they always stay in the barn, where the milk comes from and much more. Off to the petting zoo - with our caregivers and the farmer, your kids can pet and feed the farm's inhabitants.
Your children will show their strength, knowledge and skills during horseshoe throwing and pony trekking with treasure hunt, which will surely provide fun and action.
Hunger is not neglected at the farm. Together with the kids we go on a journey of discovery into the local herb world, where we pick delicious herbs. Back at the farm we produce a homemade and healthy herb spread, which we taste afterwards with a tasty Tyrolean snack. Fully invigorated, the eventful day at the farm continues.
The farm is located in the idyllic Tyrolean nature, where big and small adventurers can discover a lot. While searching for natural materials, the children will experience a lot and come across interesting discoveries, with which we will then tinker, play and craft.
Experiences at the farm day:
Farm tour
Horseshoe throwing
Pony trekking with treasure hunt
Petting zoo
Handicrafts with natural materials
Produce your own herb spread with wild herbs you have picked yourself

Carriage ride - highlight at Rothenau Farm
Fancy an adventure with the horses? Take part in the great carriage ride and explore the region around Hopfgarten with the horses.
Cost: € 75.00 per carriage ride (max. 6 people per carriage).