Wellness for children
Special offers for kids & teens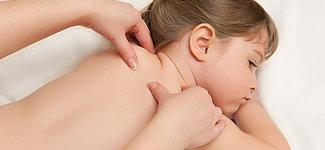 Great relaxation for the little ones ...
Those who want to be relaxed, should start practising early! In our Move & Relax area also our young guests get a sense of holistic well-being. That's why we have put together a beauty- & pampering programme that is perfectly tailored to the needs of the young skin, the young body and the childish souls. Sounds crazy?
Try it! Our Move & Relax concept also helps children to get into balance and they receive valuable impulses for inner peace and balance. And the more balanced the kids, the more relaxed the parents are .
Our "little" wellness programme
Face masks for cool kids
Children's bathing sessions with mommy & daddy
Facials for teenagers
Make-up advice with great tips & tricks
and a lot more
Move & Relax area
Wellness-Angebot
zum Download