Family-friendly restaurant
Little table, cover thyself!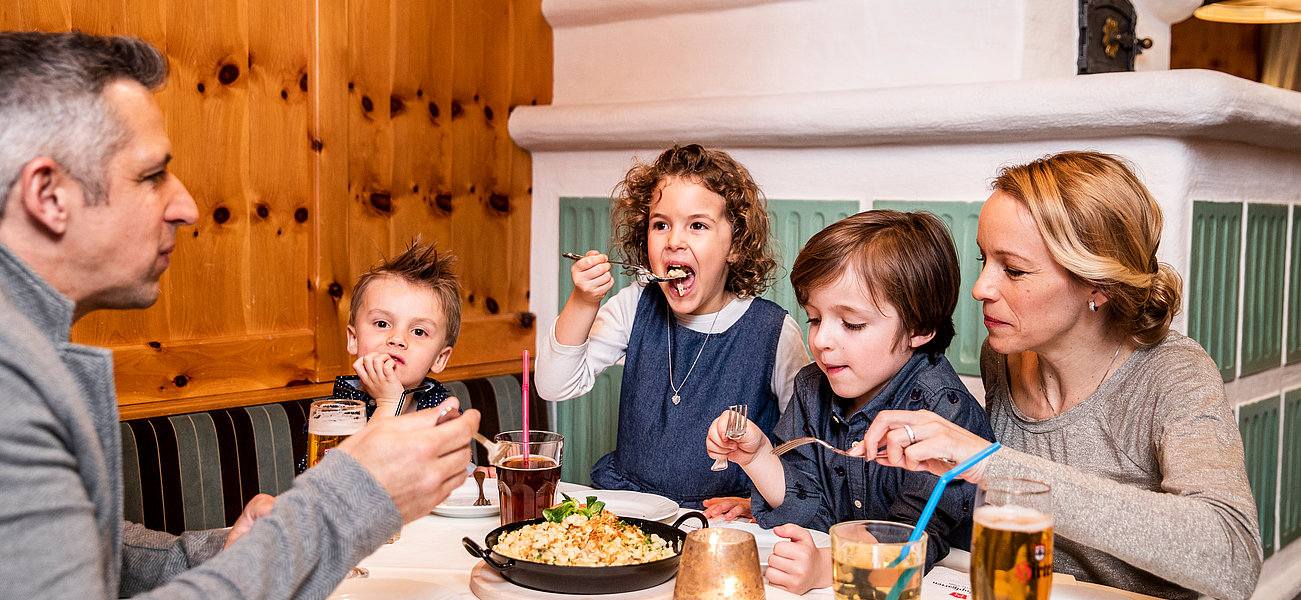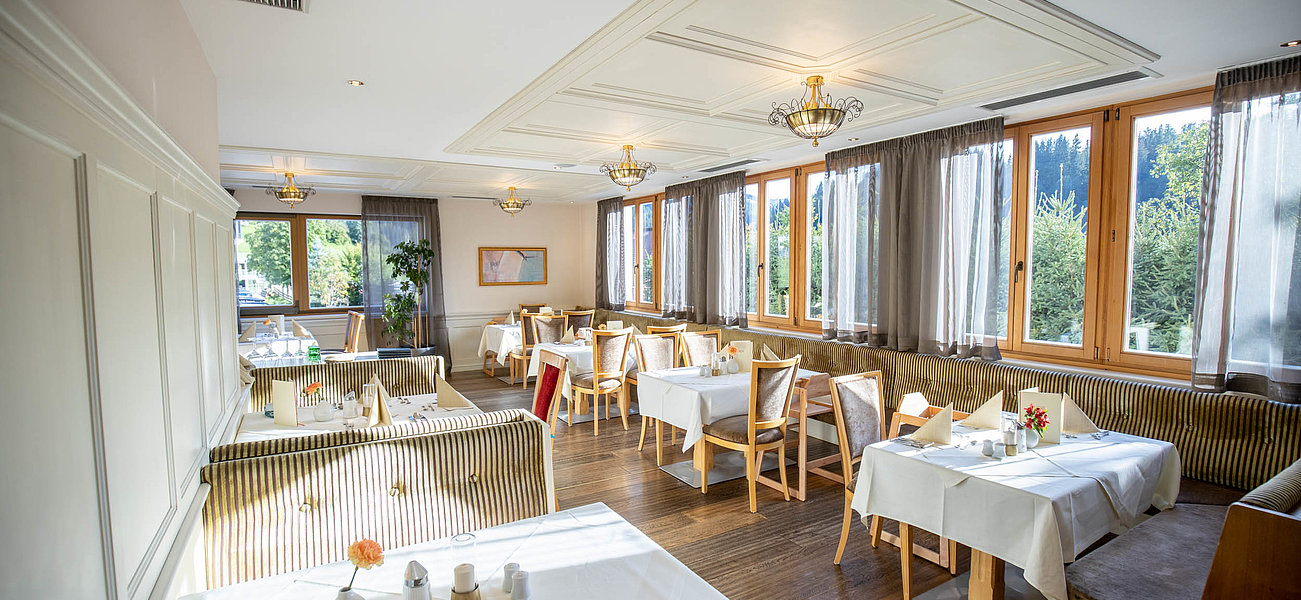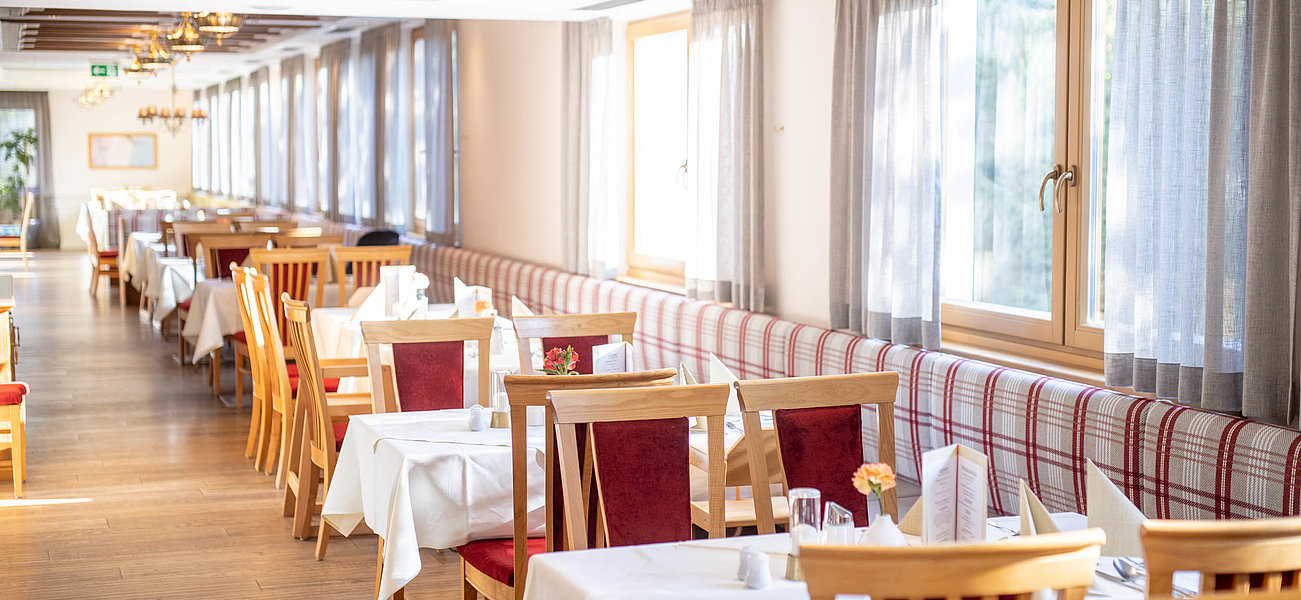 A culinary land of plenty.
Your table in our charming 4-star restaurant is covered with delicacies only - from Tyrolean specialties and international delicaties to Austrian pastries and other local specialties. All created with love by our kitchen team.
At the frontcooking station you can even watch our chefs live, when they are freshly preparing the delicate dishes for you.
For the little ones there are high chairs, bibs, colouring sets and toys available. In addition to that we offer you baby- and toddler care including children's programme during dinner time.
After dinner friends of the noble bar ambiance meet in our stylish hotel bar, romantic souls in the lounge with fireplace, the cosy ones in the authentic parlor and the panorama lovers at the terrace in summer.
That's warm Tyrolean hospitality in a familiar way!