Hotel with a play area: Pletzi's Activity Park
The ultimate fun paradise on your doorstep!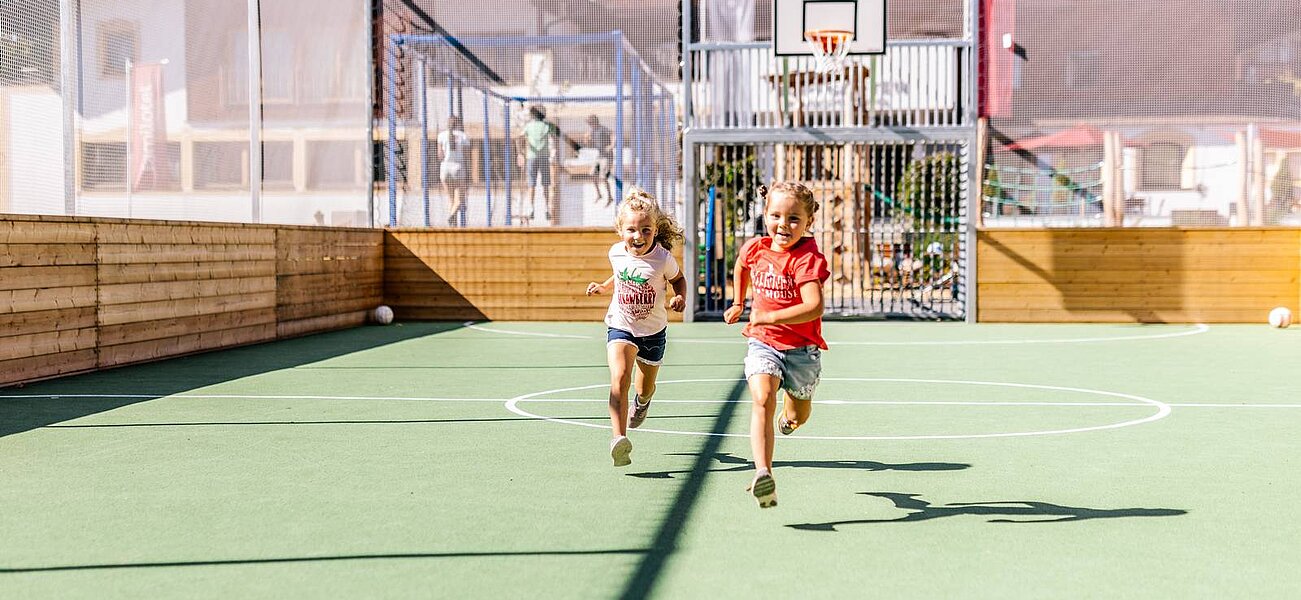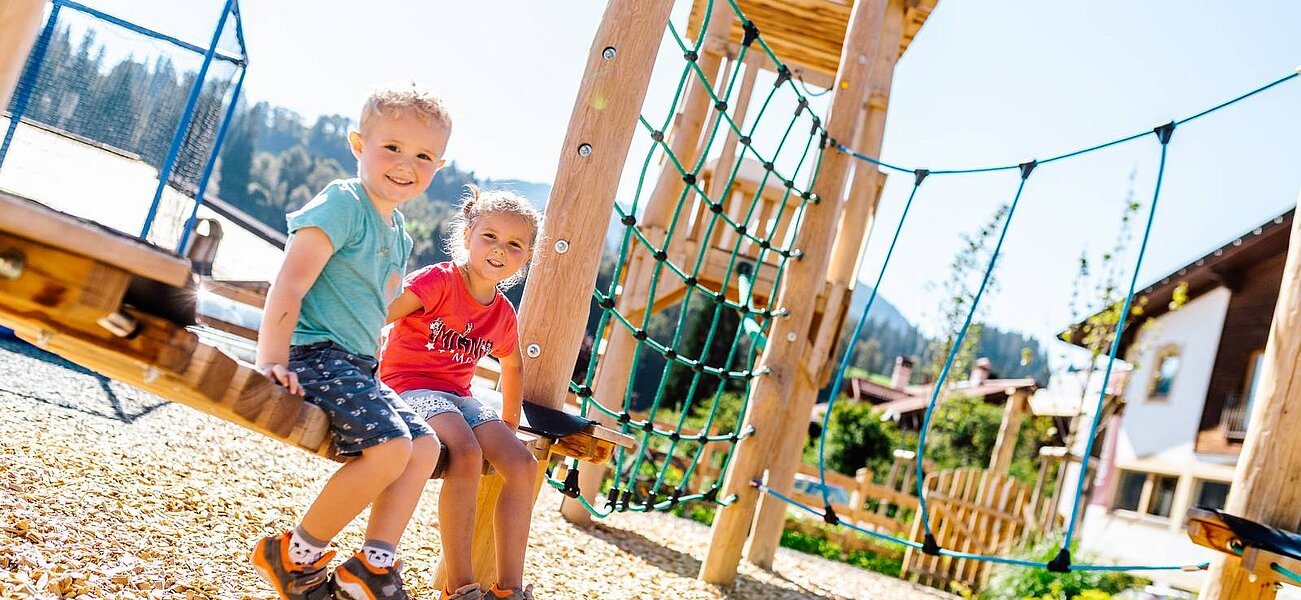 A hotel with a play area is an important criteria for many families when planning a holiday. Knowing this, the Hopfgarten Familotel Tirol offers Pletzi's Activity Park, a playground in a class of its own that will thrill both old and young!
Another classic play area and indoor playgrounds make your little ones giggle with excitement. - We speak the family language and know what characterises kids fun!
Discover the first-class play area at the family hotel
Our large adventure play area, Pletzi's Activity Park guarantees action and fun right in front of the hotel. On a 700 m² outdoor area, the kids can really let off steam and improve their motor skills:
Motor skills and climbing routes: The course provides fun for old and young! Along the way, it promotes the children's skills in terms of balance, coordination and concentration.
Trampoline: Kids can bounce, jump and express their childlike effortlessness on the large trampoline.
Rope Swing: Threaded in a row and off you go on your shared swinging fun!
Football and Basketball court: A small football match or a tournament for all out little guests - here the ball sport is celebrated with joy.
Pletzi's Activity Park ensures huge amounts of recreational fun. Children's glistening eyes will await you when your children have fun in the playground with its motor skills park and demonstrate their skills while you relax on our terrace.
Indoor play area at the family hotel
Das Hopfgarten Familotel Tirol also has a 90 m² indoor play area where kids can run around in bad weather. In addition to this, a 70 m² supervised children's play area is also available.
The atmosphere at Das Hopfgarten is relaxed and open. We enjoy it when children's laughter, games and fun fill our hotel! This atmosphere guarantees a relaxed holiday mood for old and young.
Play area on the local mountain, the Hohe Salve
If your kids want to enjoy a play with breathtaking panoramic views, then they should definitely visit the huge play area on our local mountain the Hohe Salve, which is high over Hopfgarten. While the kids climb and run around, mum and dad can enjoy the unique view of over 70 three-thousand-metre peaks in the Alps.
Ask us your questions: +43 5335/3920
What advantages does a hotel with a play area have on a family holiday?
A hotel with a children's play area enables the uncomplicated, witty activity of children. Instead of constantly visiting new destinations, parents and children can take a relaxing break at the playground. Here, the little ones, often meet other guests, which provides even more fun. Look out for a modern playground that meets your expectations and the highest safety standards.